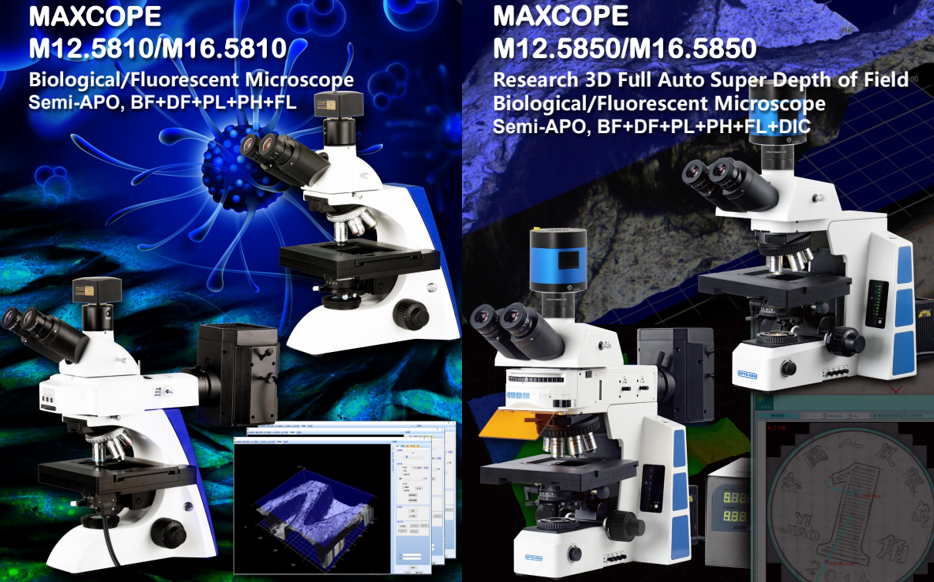 M12 Biological, M16 Fluorescent Motorized Microscope Series, is designed for laboratory and medical research usage, supplied with infinity plan optical system, Semi-APO objective, support BF, DF, PL, PH, FL, DIC all kinds observation modes.
2D Stitch With Auto Focus Function
Cervical Cancer Positive Cell Slice, which has a height difference of over 50um under 10x objective, 30um under 40x objective, and over 0.5um under 100x objective, which requires a quick & precise auto focus function to capture clear picture for each view field image. This is quite a challenge, but M12.5850 has done it well.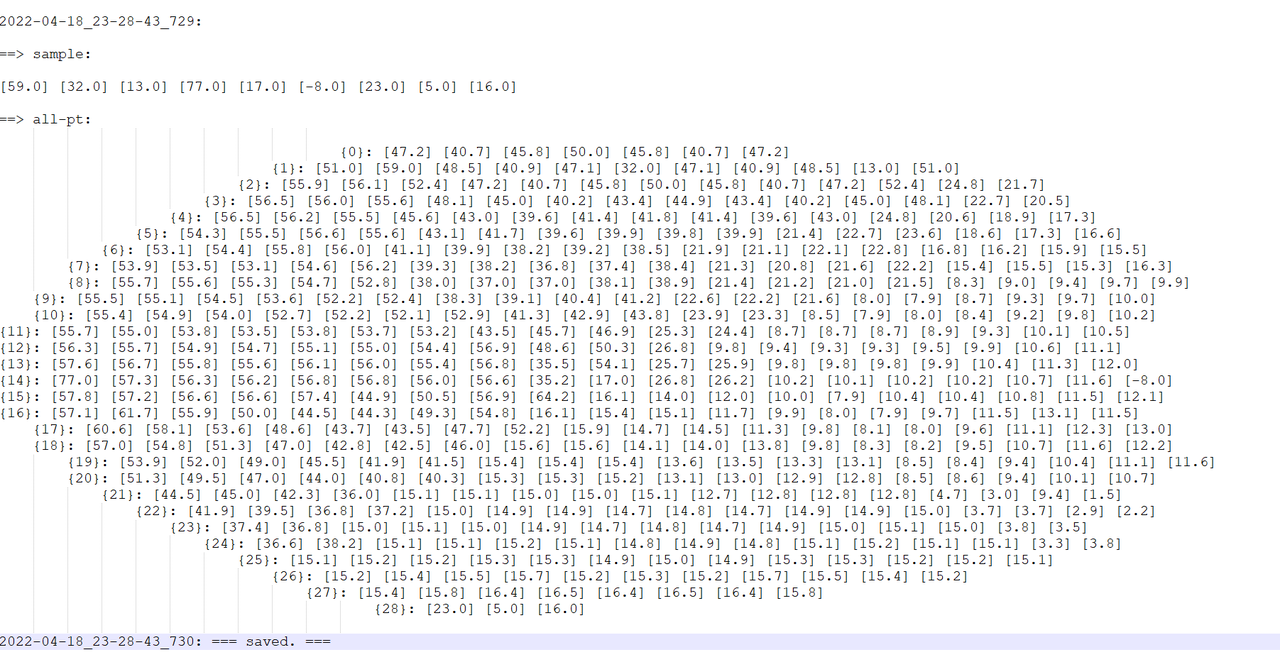 It can be seen from this table that the focal plane height of each point is higher in the upper left corner and lower in the lower right corner. This just reflects the quality of the different microscope mechanical structures, the effect on the optical path at the micron level. Ordinary microscope modifications will appear tilted, like this one with a drop of about 50 microns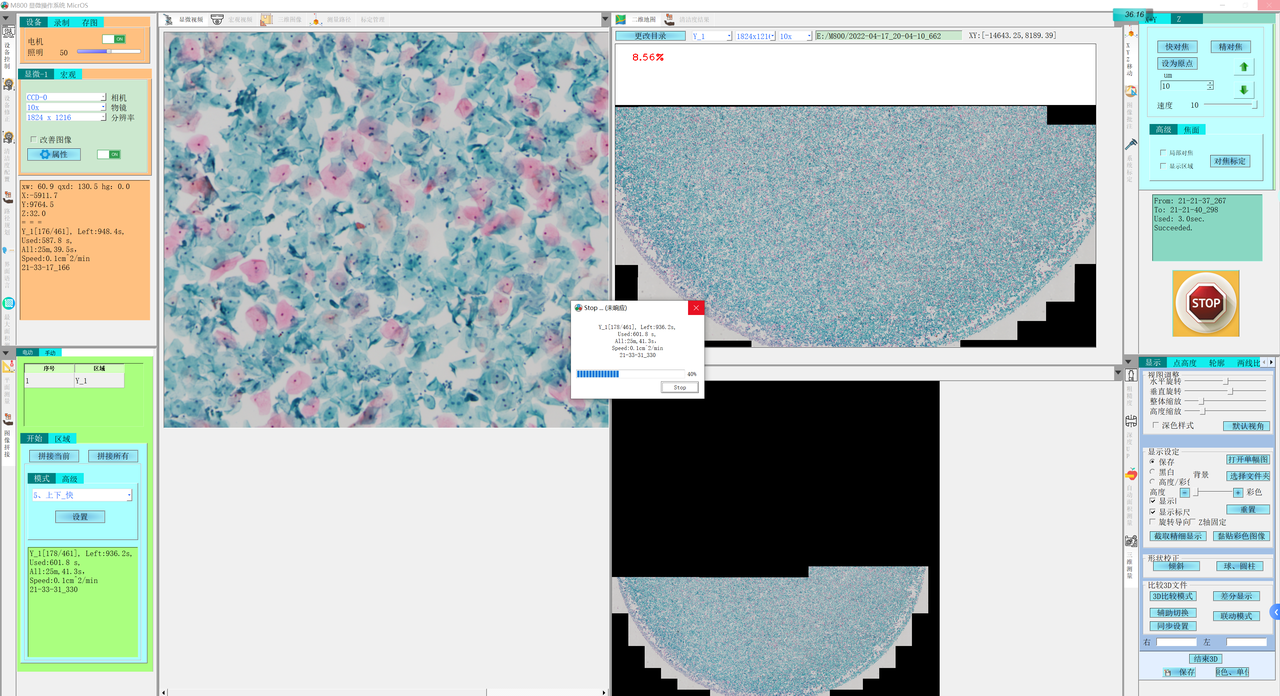 2D Stitching in Processing

Under 10x objective, by capturing 480 pictures, Maxcope has stitched it as one full image of resolution 27919×26844 pixels, file size 0.33G.

Under 40x objective, by capturing 5439 pictures, Maxcope has stitched it as one full image file size 5.42G.
2D Map Guide
After scanning and stitching to generate a panoramic image, it can be used as an electronic 2D map for navigation. Click the 2D map to control the motorized stage to quickly locate the specified position for high-magnification observation, avoiding the confusion of difficult positioning in traditional high-magnification observation.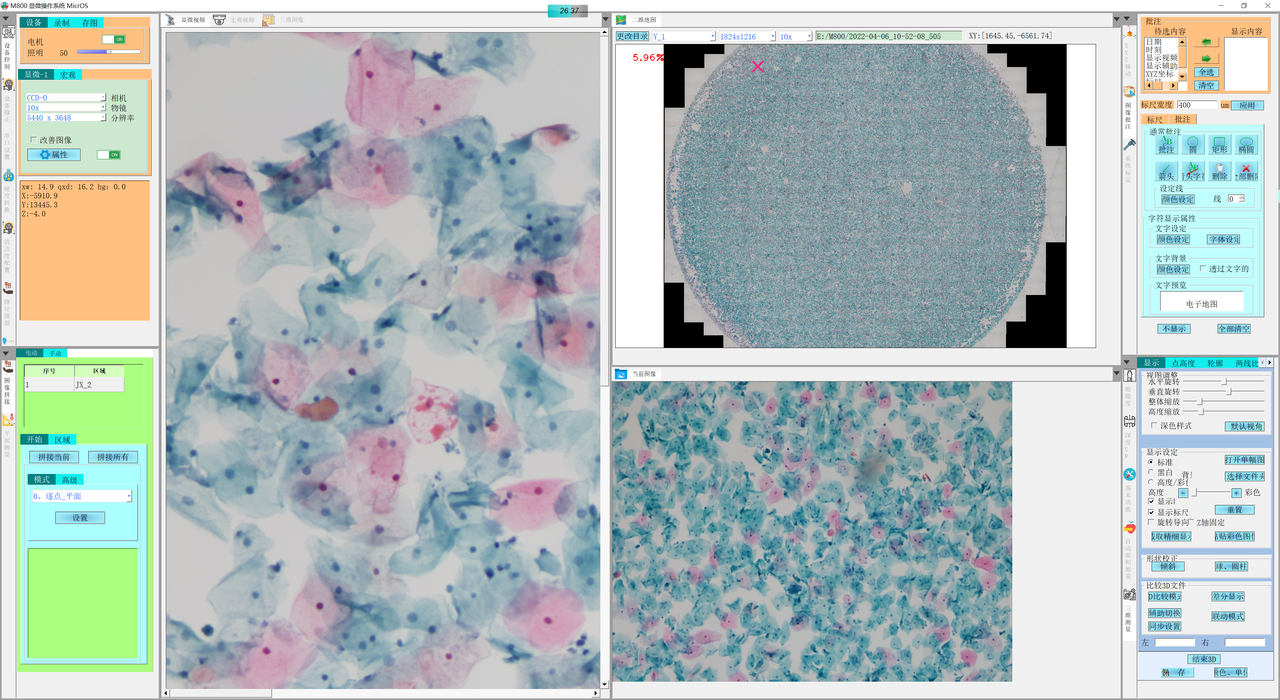 Cervical Cancer Positive Cell Stitched Image Under 40x
| | | |
| --- | --- | --- |
| |   | |
| 40x Cervical Cancer Positive Cell |   | |
Maxcope Software Stitching Optimize
The built-in advanced algorithm can intelligently optimize and correct the grid phenomenon and shadow phenomenon caused by lens aberration, uneven lighting and other factors when scanning and stitching, so that the stitched image will be one high-definition, no offset, no grid, no shadow.
 

Correct The Illumination Shadow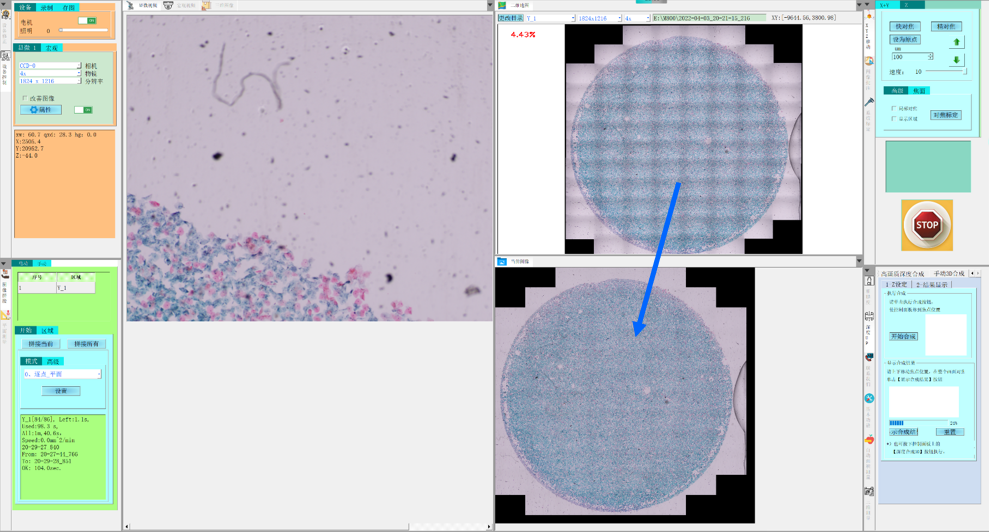 Correct The Grid Phenomenon