M20.3820 Product Details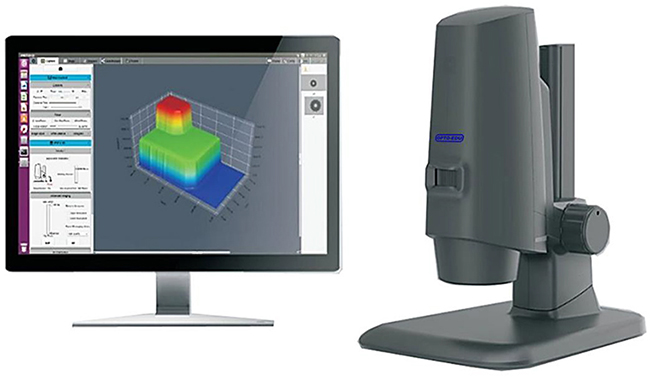 M20.3820
3D Auto-Focus Super EDF Measuring Digital Microscope
3D+2D Measure By Mouse & Keyboard Control Under HDMI Interface, No Need Computer
Combine Dynamic Color Camera, Precise Z-axis Motorize Stage, PC & Software 4 in 1
Super Extend Depth of Field (EDF) Auto Focus To View Different Height Points In One Picture
One Key 3D Modeling, 2D Automatic Batch Measurement Eliminate Human Errors
Standard C-Mount For Using With Biological, Metallurgical, Stereo Microscope

Combined 5 Professional Equipment  All-in One
Stereoscopic Microscope/High-speed Dynamic Color Camera/Microscopic Image Analysis  Software/Precision Z-axis Motorized  Stage/High-performance PC Work Station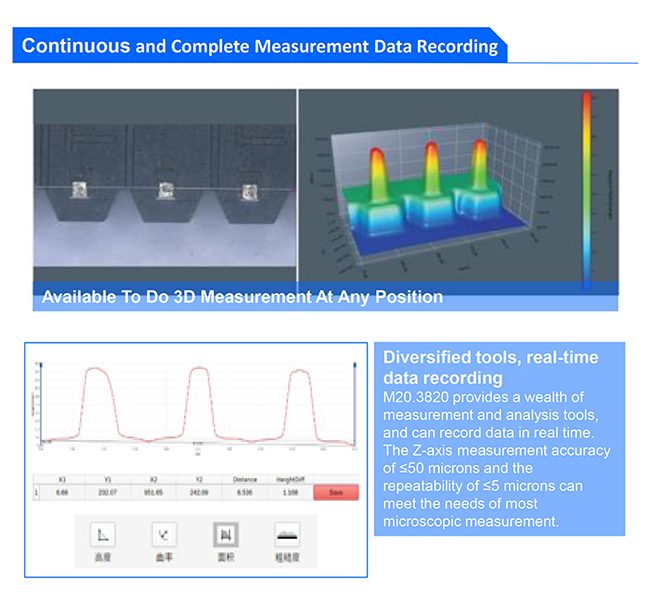 Available To Do 3D Measurement At Any Position
Diversified tools, real-time data recording
M20.3820 provides a wealth of measurement and analysis tools, and can record data in real time. The Z-axis measurement accuracy of ≤50 microns and the repeatability of ≤5 microns can meet the needs of most microscopic measurement.

Real-time Depth Of Field (EDF), Reduce Blurry And False Images
It is easy to cause angle deviation, rotation and uneven focal plane when using third party software and hardware systems to expand the depth of field, M20.3820opticalmechanical-electrical integration structure and linkage algorithm technology can solve the above problems and obtain a clear and correct full-frame focus picture.

Real-time Wide Dynamic Range (WDR) Effectively Eliminating Strong Reflection Light
The strong reflection of the metal surface can easily cause the loss of detailed information and affect the judgment. The M20.3820  WDR mode can create images with perfect exposure and clear light and dark details by calculating the data of multiple images with different brightness in real time.