M11 Series Motorized Stereo Microscope, monocular and binocular stereo microscopes can be upgraded to motorized microscopes by adding a motorized XY stage. With the powerful Maxscope software, manual/automatic stitching of large-size images in a single field of view can be achieved.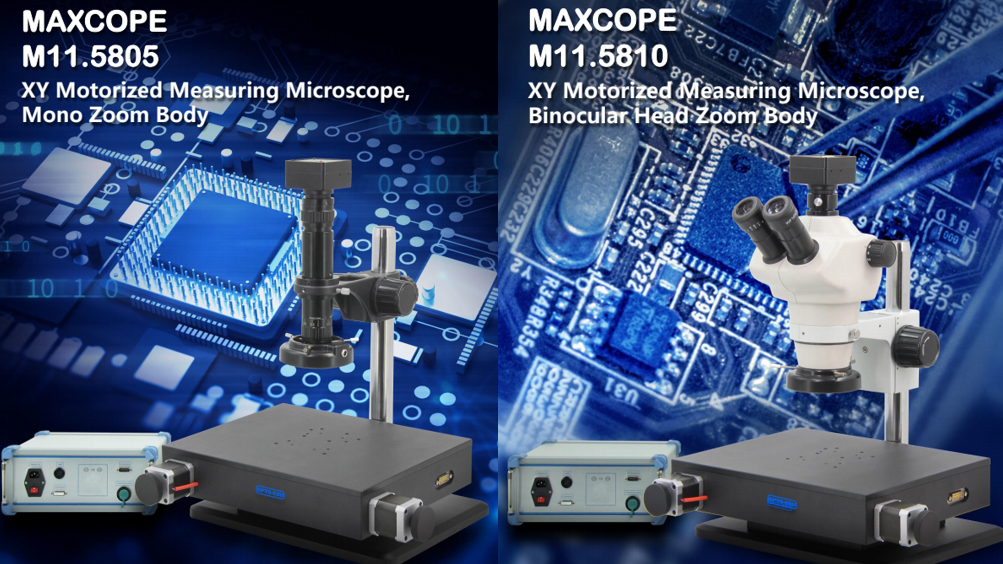 2D Standard Verion Maxcope Software can work with both manual working stage & auto working stage to do 2D stitching work.
2D Manual Stitching
Support manual stage model to achieve Semi-Automatic 2D scanning stitching, only need to manually move the stage in XY direction. The software will automatically scan and take pictures and stitches to form full-width 2D images. This way can upgrade your manual stage model to do Semi-Auto stitching work easily.
2D Auto Stitching
2 standard stitching modes, plane point-by-point and plane flying scan, support any magnification, the software controls the XY electric table to scan quickly and automatically according to the specified range, and automatically stitch into a full-width 2D image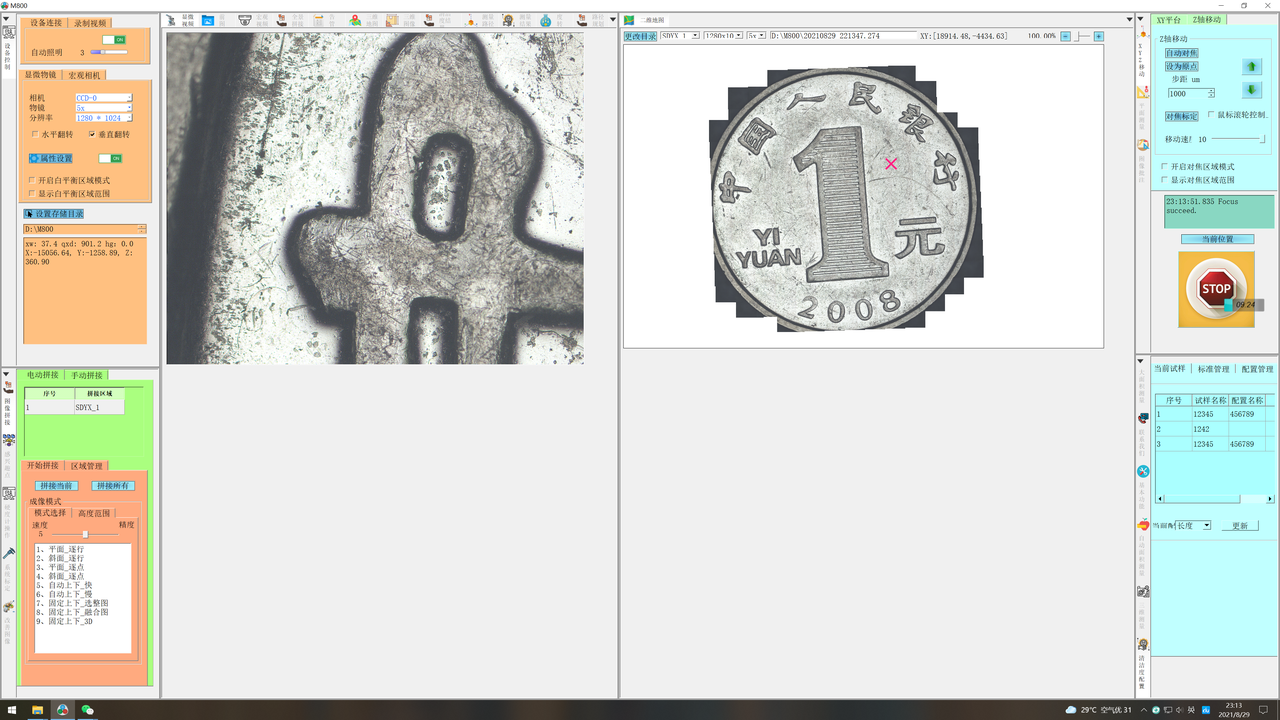 As shown in the picture, using M11 series products to scan one-yuan coin, after scanning and stitching into a complete image, you can see the whole picture of the observed object, and observe the details under high-power observation.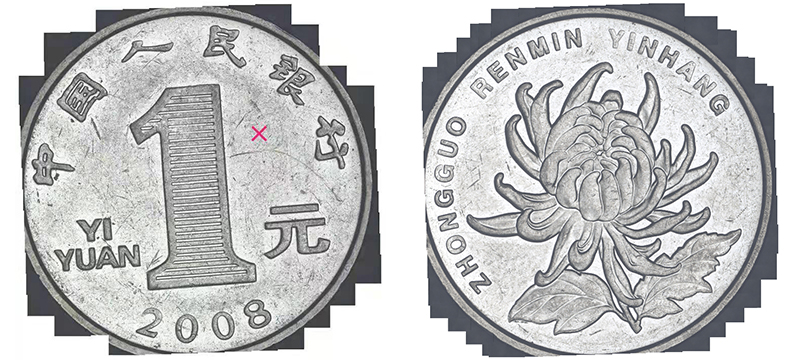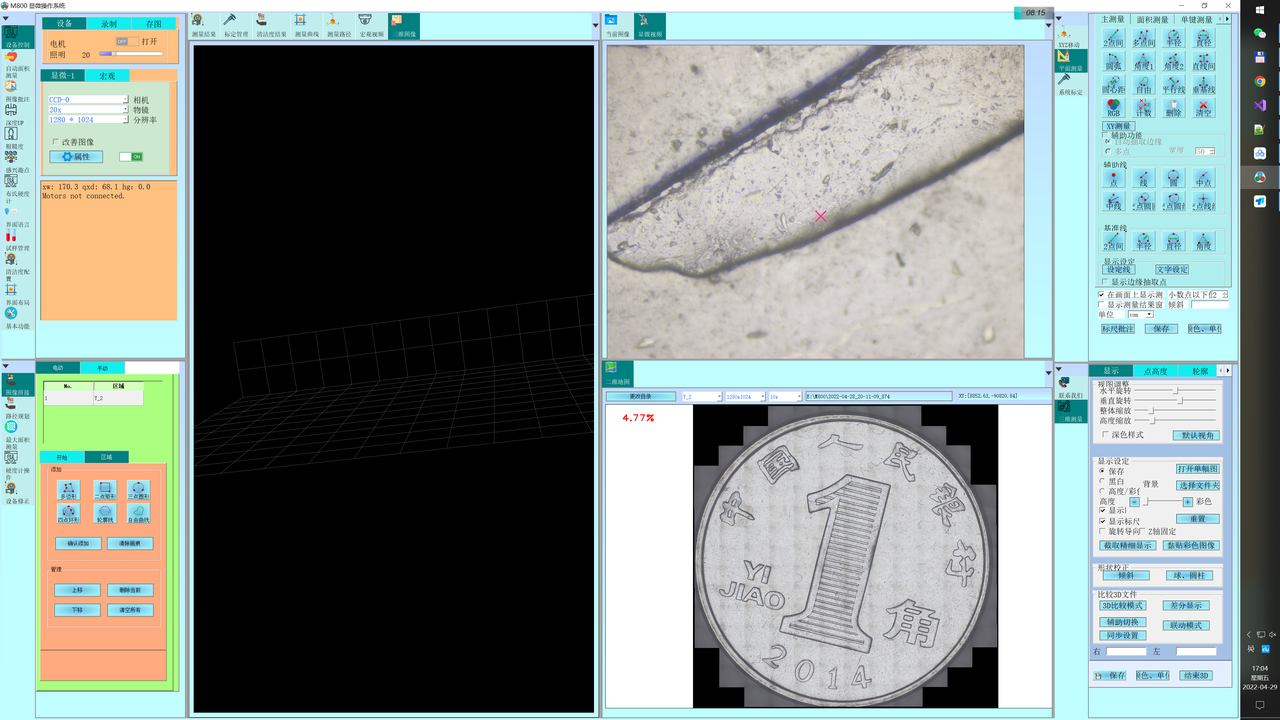 Coin 2D Stitched Image & 2D Map
M13 Series Metallurgical Motorized Microscope upgraded to XYZ motorized stage, with the help of Z-axis automatic control, it can work under 7 advanced 2D stitching modes, with Z-axis motorized, it can perform various speeds and precisions scanning on inclined planes, concave and convex surfaces, with auto focus function. The automatic focus can be scanned and spliced into a full-frame clear 2D image, which is especially suitable for complex industrial inspection, special slide observation and other fields.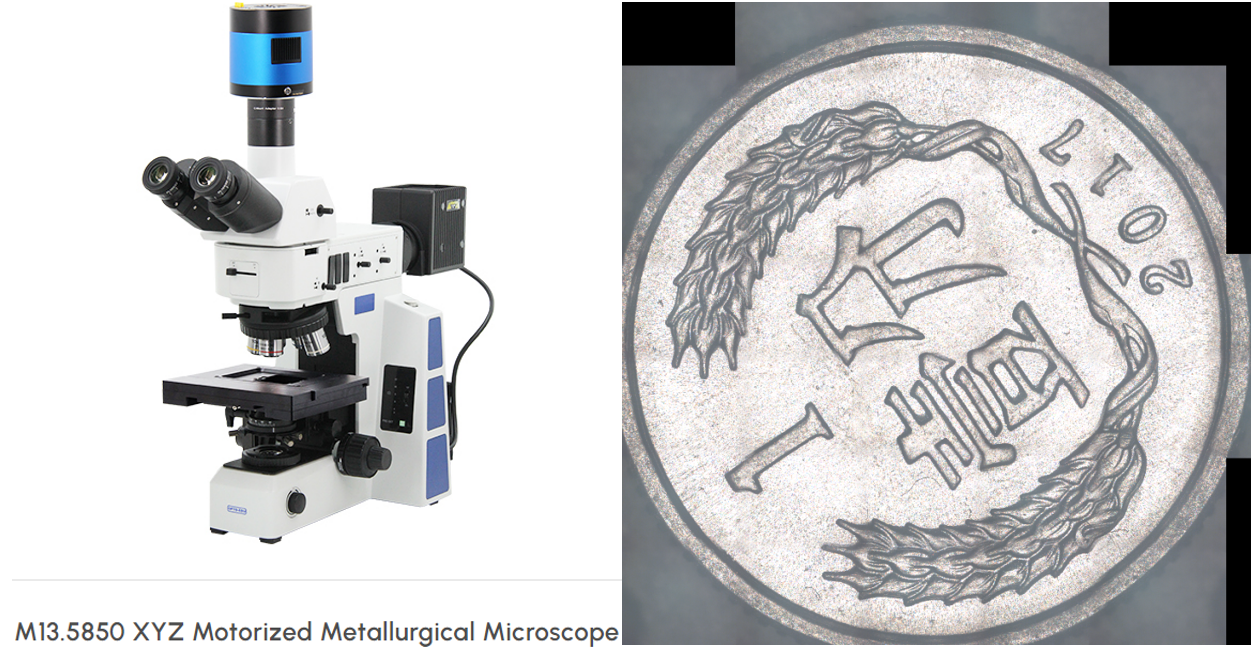 2D Advanced Verion Maxcope Software, has 7 Advanced 2D Stitching Modes, combined with Z-axis motorized, can perform auto-focusing with various speeds and precisions on inclined planes and concave-convex surfaces to scan and stitch into a full-frame clear 2D images, especially suitable for complex industrial inspection, special slice observation, etc.
–Bevel Scan Point by Point
–Bevel Flying Scan_Manual Focus
–Bevel Flying Scan_Auto Focus
–Up/Down Fast
–Up/Down Middle
–Up/Down Fine
–Up/Down Fusion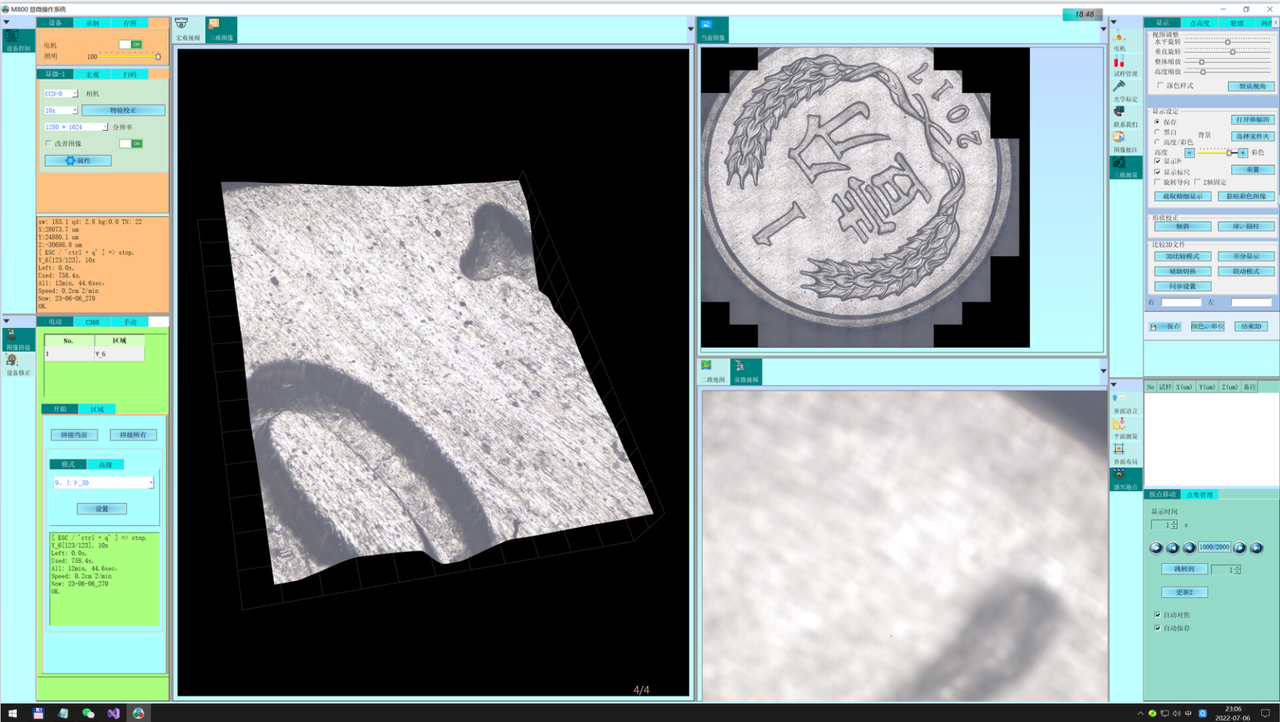 Coin 2D Stitch Image & 3D Image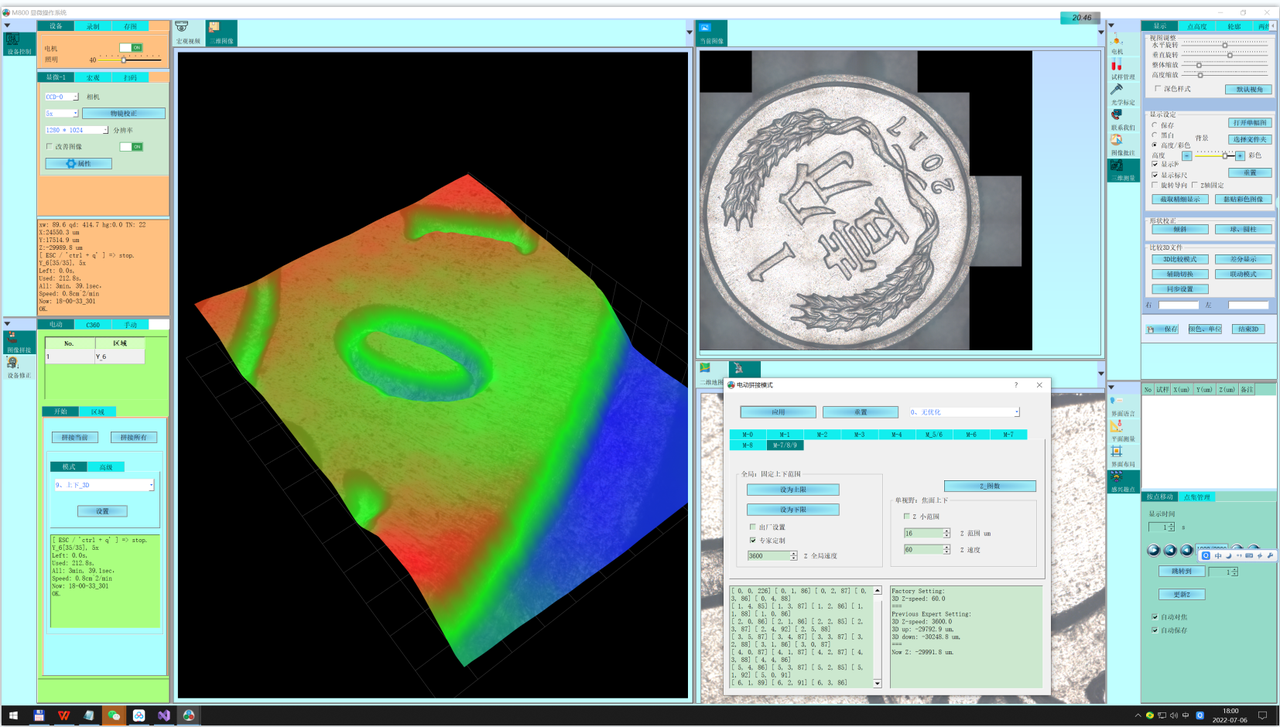 Coin 2D Stitch Image & 3D Color Image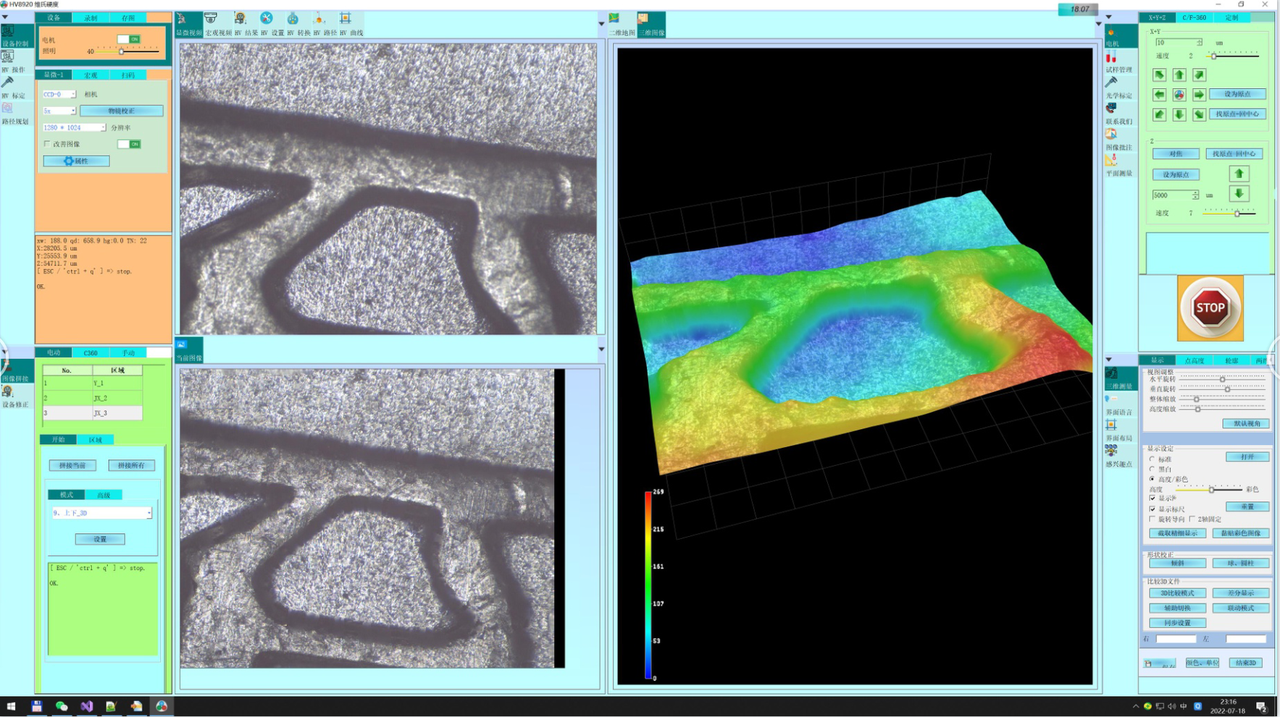 Maxcope Software 3D Version
3D stitching mode, which can automatically focus on uneven objects, take pictures at different heights, obtain a full-frame clear 2D image composed of all clearly focused images, and stitch all focused images together to form a 3D image, and retain all the 3D measurement data of the observed object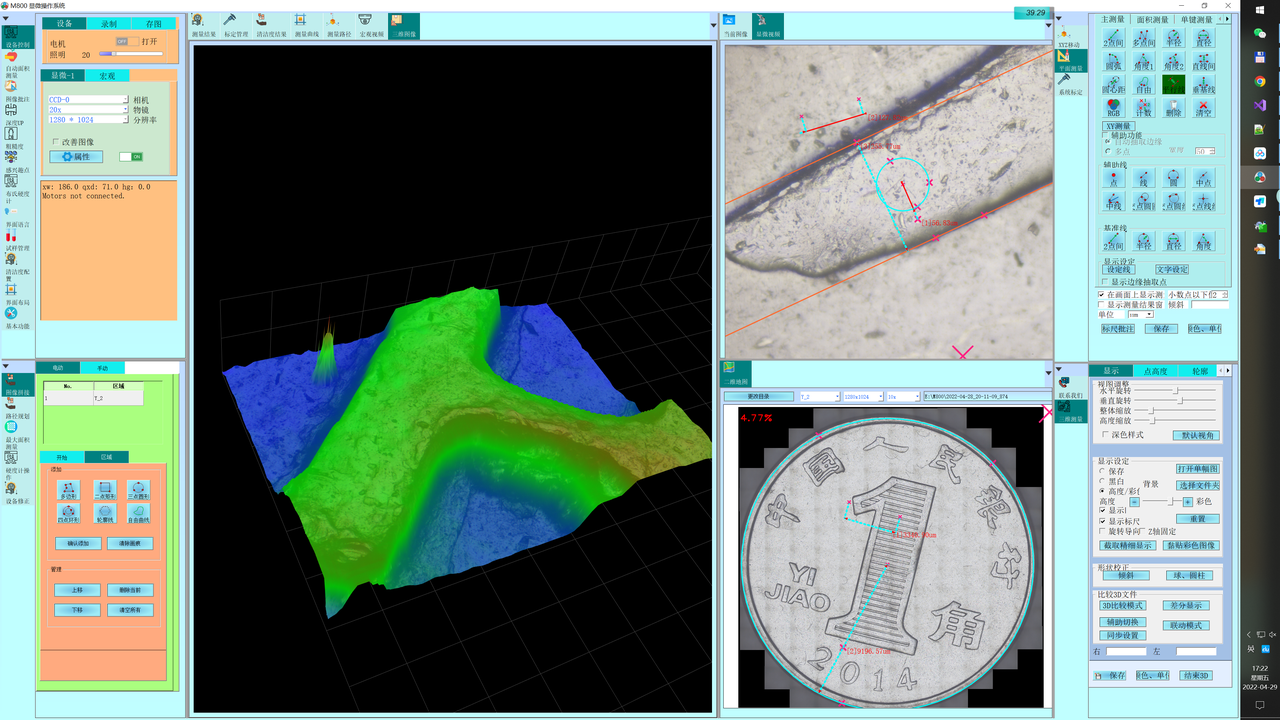 Coin 2D Measure & 3D Color Image