M13 series advanced laboratory-level motorized metallographic microscope, equipped with XYZ three-axis high-precision motorized stage, the Z-axis accuracy can reach up to 1um, and can simultaneously realize different observation methods such as translocation, bright and dark field, polarized light, DIC, etc., with Semi-APO The high-definition imaging quality of the objective lens is very suitable for microscopic magnification research of chips.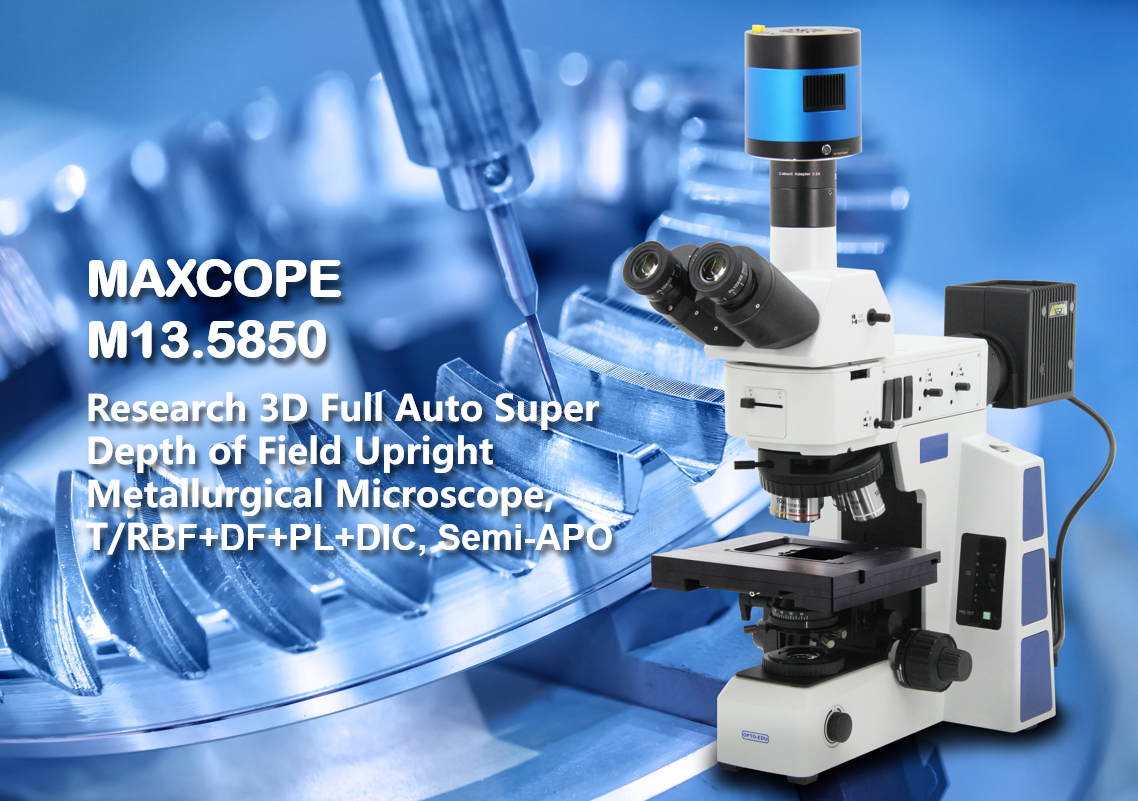 In chip design and production, microscopic magnification of chip samples is often required. For samples with uneven surfaces such as chips, it is necessary to take clear pictures after high-speed autofocus area by area at high magnification, real-time depth-of-field fusion, and automatic stitching of the entire image.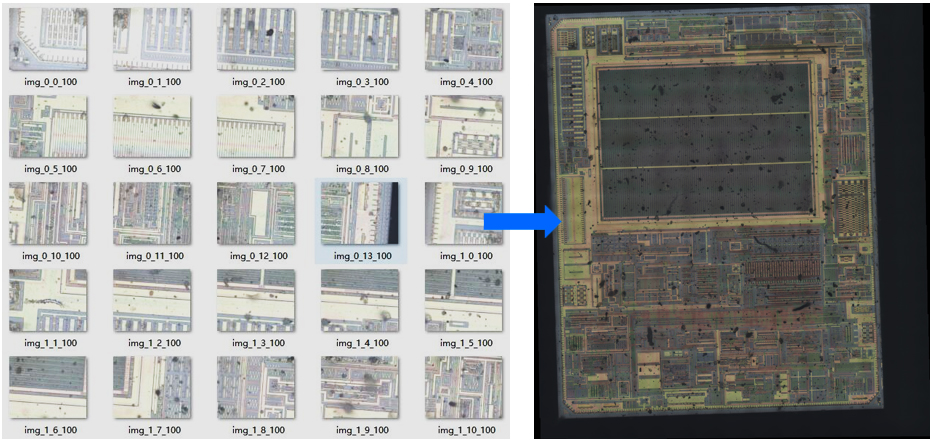 This chip size is 1.3×1.1mm, under 100x magnification, Maxcope has taken 392 pictures stitched to full view image.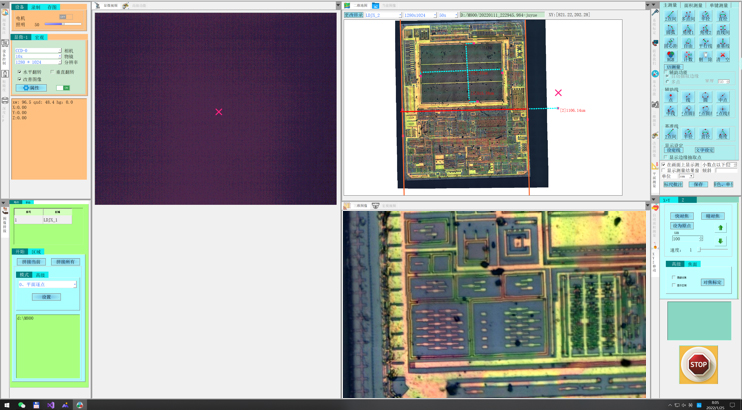 Under 50x magnification, Maxcope has taken 254 pictures, stitched to full view image.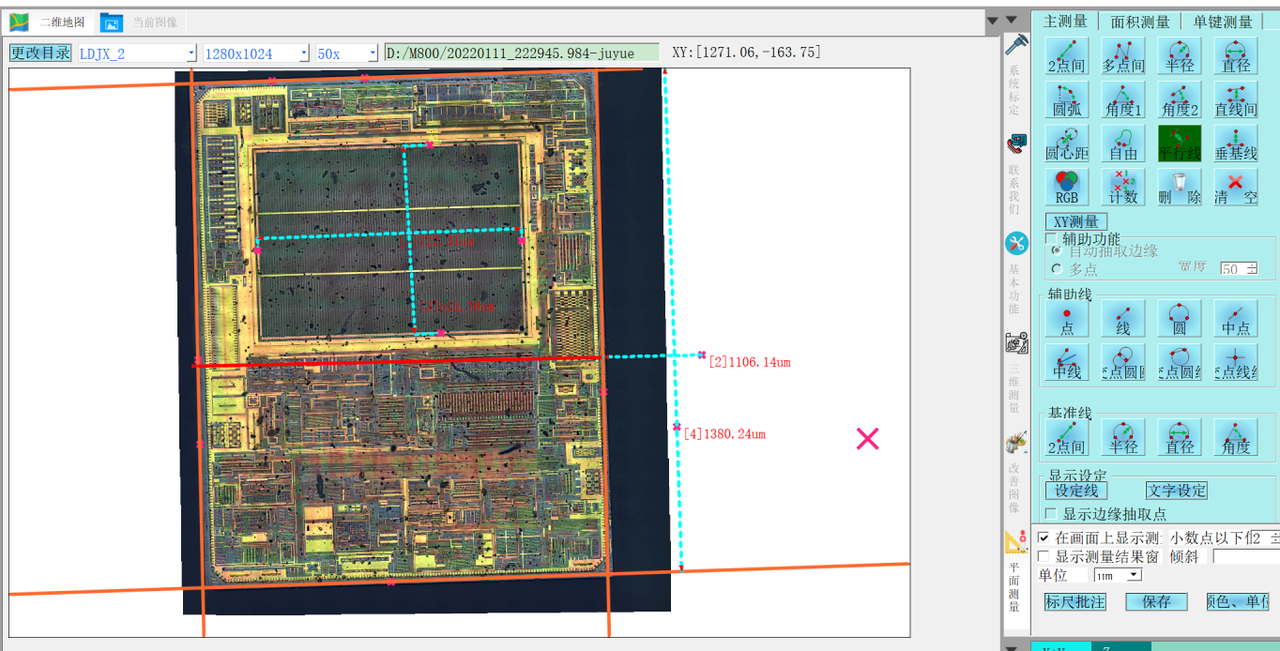 Maxcope software has more than 10 kinds 2D plane measurement functions, including length, angle, radius, diameter, free curve length, parallel line distance, point-line distance, 2-point distance, multi-point distance, radius, diameter, arc length, RGB measurement, counting, etc.,and a variety of auxiliary lines and reference line tools are provided. Combined with these tools, various complex measurements can be achieved, and various measurable information of planar images can be obtained more efficiently.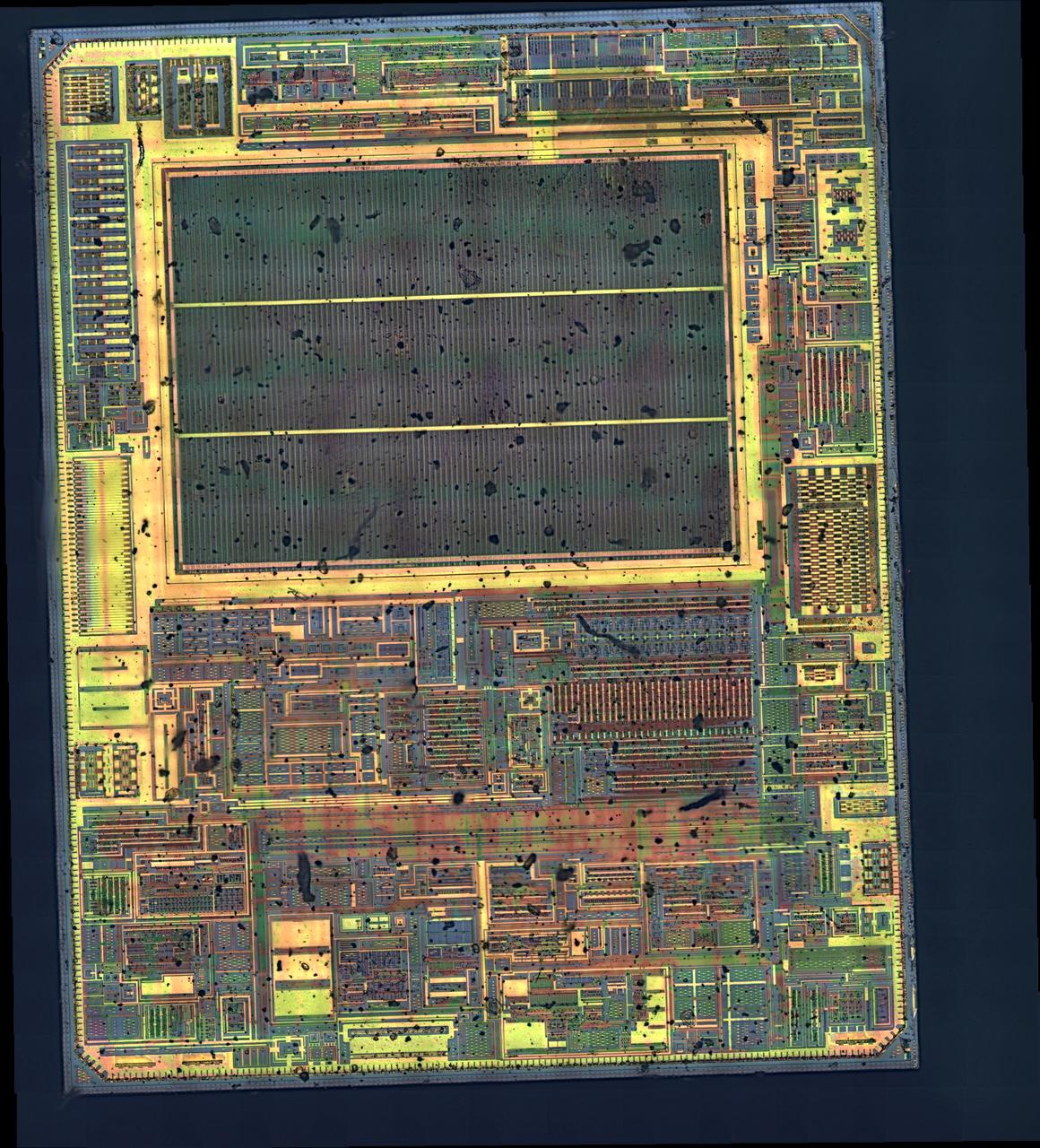 Stitched Chip Full View Picture Under 50x